Erectile dysfunction (ED) can drastically change a person's life in several ways. Aside from having the inability to maintain an erection during sex, ED can severely damage self-esteem and cause some to question their performance, eventually leading to psychological issues such as depression and anxiety. In doing so, ED can also affect the quality of interaction within the relationship and make it difficult for sexual partners who wish to have a certain level of intimacy with their significant others.
Although many men feel alone as they deal with erectile dysfunction, the truth is that ED is a lot more common than they think. So far, about 20 million men in the United States have erectile dysfunction, and by 2025, that number is projected to increase to a whopping 300 million. That being said, ED is quickly becoming the most common sexual disorder that men have to face in the modern era.
Over the years, PDE Type 5 inhibitors have been considered to be the premier solution in treating erectile dysfunction. Medications such as Sildenafil (Viagra) and Tadalafil (Cialis) have proven effective in increasing blood flow to the penis and helping to produce firmer, long-lasting erections, helping the two brands to become the most widely used ED medications on the market today.
However, not everyone will be able to achieve impressive results from using PDE Type 5 inhibitors. For people with diabetes and cancer patients, PDE Type 5 inhibitors typically produce a poor response rate, and men who take nitrates for pre-existing heart conditions don't utilize the inhibitors to avoid lowering their blood pressure. Unfortunately, such individuals still have to deal with ED, so the question for them still remains:
"Are there any alternative medications that are effective in treating my erectile dysfunction?"
Thankfully, the answer is yes. If you're an individual suffering from ED and are unable to use PDE type inhibitors, your physician may recommend an alternative option in the form of TriMix.
Components of TriMix
TriMix is a compounded ED medication that consists of three active ingredients (papaverine, phentolamine, and alprostadil) that are formulated to various concentrations to meet an individual's specific needs. Although TriMix is not an FDA-approved ED medication, physicians will typically prescribe the compound for various penile conditions, including erectile dysfunction and penile rehabilitation after specific surgeries.
Since TriMix is specifically made for each individual, the medication is usually created by a compounding pharmacy based on your physician's prescription.
How Does TriMix Injection Therapy Work for Men With Erectile Dysfunction?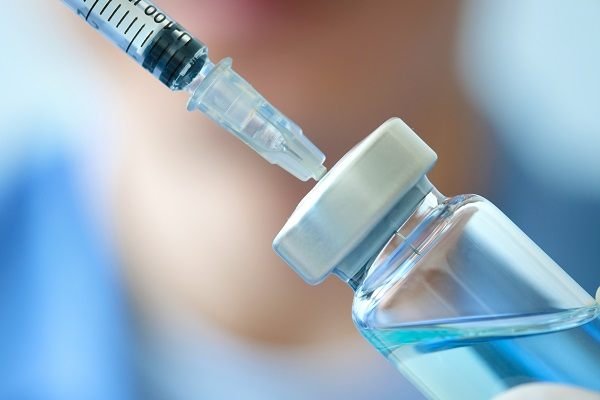 All three ingredients within TriMix (alprostadil, phentolamine, and papaverine) are vasodilators–medications that open the blood vessels in the arteries and veins. Together, the compounds combine to work synergistically, enhancing their individual effects. Using TriMix, patients can widen their blood vessels and allow more blood flow to the penis. Once this combination is administered, TriMix can help relax, expand, and fill the penis with blood, resulting in stronger and more satisfying erections during sexual intercourse. In addition to longer-lasting erections, patients have found several other benefits from using TriMix for ED.
Benefits of Trimix Injections for ED
Just like other medications used in ED treatment, there are several benefits to using TriMix for erectile dysfunction, which include:
Improved performance
Faster stimulation
Quick and painless administration
Improved sexual and mental health
Availability to a wider range of men dealing with erectile dysfunction
If you have erectile dysfunction and have not had any luck with PDE type 5 inhibitors, you may want to discuss the potential benefits of TriMix for ED treatment with your doctor.
At Renew Vitality, our team of doctors will thoroughly review your medical history to accurately design an individualized TriMix regimen that is safe and effective in helping you treat erectile dysfunction. Call us at 1-800-785-3945 to schedule an appointment at any of our hormone replacement clinics in the United States.
How Safe Is TriMix?
After extensive research, TriMix has been found reasonably safe for men to use as a treatment for ED. However, most men will need to discuss the potential side effects with their doctor before using TriMix as an ED treatment. For men taking blood thinners or suffering from leukemia, or sickle cell anemia, TriMix may cause serious adverse side effects. If you're taking TriMix with other oral ED medications, it is recommended that you avoid taking them within 18 to 24 hours of each other to avoid developing any significant side effects.
Don't wait, improve your life now.
Schedule a consultation today!
Find a Renew Vitality location near you and get a customized treatment plan to optimize low testosterone levels and transform life.
How To Inject TriMix
TriMix is an injectable medication that is typically self-administered directly into the penis; however, physicians typically administer the first dose to teach you the proper way to apply the injection on your own. After the initial dosage, you will need to inject TriMix at least three to four times a week, allowing for 24-hour between injections.
To effectively administer TriMix, you should avoid injecting near the top or bottom of the penis and any arteries or veins near the mid-section. The best place to inject TriMix is on the side of the penis; however, avoid injecting TriMix repeatedly in the same spot to prevent penile scarring.
Once you find a suitable injection site, wash your hands thoroughly before thoroughly wiping the site with a fresh alcohol swab. Then slowly insert the needle and depress the syringe to release the TriMix medication into the penis. Afterward, apply pressure to the injection site and massage the area to ensure the drug is evenly distributed throughout the penile tissue.
Side Effects
Even though TriMix is considered generally safe for men to use as ED treatment, it does come with several side effects, which include:
Pain at the injection site
Temporary swelling of the penis
A prolonged erection (priapism)
Increased risk for Peyronie's disease (penile scarring)
If you are using other medications, you should discuss the potential side effects of TriMix before starting treatment.
Our Advantages
Frequently Asked Questions?