At some point in life, most men will experience the frustrating act of premature ejaculation during intercourse. And there is a good reason for their frustration. Premature ejaculation can lead to a loss of erection, typically disrupting the flow of sexual activity between them and their partners. And once that happens, it can take out all of the enjoyment of engaging in sexual intercourse in the first place. So naturally, many men try to avoid the situation as much as possible since "finishing first or too early" during sex is an embarrassing moment that can cause some to question their ability to perform in the bedroom.
But the truth is, premature ejaculation is an entirely normal condition. Men who experience premature ejaculation once or twice on occasion usually have emotional factors affecting their performance during those moments, such as stress, anxiety, and depression. Usually, these emotional issues can lead to low serotonin levels in the brain, causing men to ejaculate in a shorter time. Typically, the effects of these emotional or psychological issues are usually fleeting, and most men can return to their normal level of sexual performance.
However, when premature ejaculation happens frequently, it's usually a sign of an underlying problem. In most cases, specific physical exercises can quickly correct premature ejaculation, but at times, it may also require more extensive medical treatment. But before seeking medical attention, it is crucial to get an idea of everything that premature ejaculation entails and the steps needed to create the most effective way to treat it.
What Is Premature Ejaculation?
Premature ejaculation (PE) or rapid ejaculation occurs when men reach an orgasm before or minutes after sexual intercourse begins. There are no symptoms of the condition, and it's usually determined by your personal standard of performance with your partner. For most men, premature ejaculation occurs after one minute of sexual intercourse. Still, for some, PE can refer to any moment that a man ejaculates sooner than he or his partner would like. But no matter where the cutoff point is, men typically lose their erections after ejaculation and no longer have the motivation to continue sexual intercourse.
At least 40% of the male population will experience PE at some point during their sexual encounters, usually occurring in at least 1 to 5 men between the ages of 18 and 59. In fact, according to the American Urological Association, PE is such an ordinary condition that studies have found it to be the most common sexual dysfunction in men. However, if premature ejaculation happens routinely, it then becomes a chronic condition that should be treated by a licensed physician.
For years, researchers have attempted to figure out how to fix premature ejaculation. Thanks to their efforts, the medical field has studied PE thoroughly enough to properly recognize, diagnose, and treat the causes of premature ejaculation. If you suspect that you have premature ejaculation, this overview from the physicians at Renew Vitality can provide essential information to help you identify your condition.
Conditions That Cause Premature Ejaculation
Several hormonal, psychological, and physical factors can contribute to premature ejaculation. For example, studies have shown that the regulation of serotonin can affect the time of ejaculation. High levels of serotonin have been shown to help increase the amount of time it takes before ejaculation, whereas low levels of serotonin have been associated with patients experiencing premature ejaculation.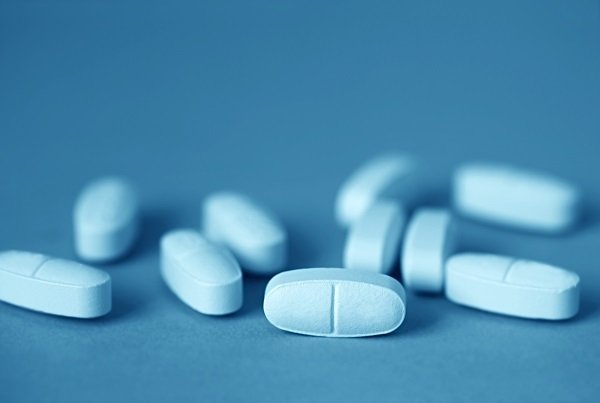 Psychological factors that cause premature ejaculation can include:
Depression
Anxiety over performance
Guilt
Stress
Relationship Issues
Other hormonal factors that cause PE include:
Hormonal issues due to low levels of oxytocin, and prolactin, which help with sexual function
Low levels of dopamine, which is the chemical in the brain that is responsible for sexual desire
Physical complications or issues such as trauma may also cause premature ejaculation. They include:
Extra penile sensitivity to stimulation
Erectile dysfunction
With erectile dysfunction, men typically exhibit anxiety over obtaining and maintaining an erection during sexual intercourse and may rush to ejaculate, thus beginning a pattern of PE.
How Is PE Diagnosed?
Typically, physicians will perform a physical exam to determine if you have PE. They may also ask questions about your sexual experiences to see if psychological or external factors are causing PE. Some questions that your physician may ask include:
How often do you experience PE?
How long have you had PE?
Does PE occur during intercourse with every sexual partner?
When does PE occur? (does it happen during foreplay, masturbation, or intercourse?)
How frequently does PE occur? Periodically? Or with every sexual encounter?
How has PE changed your relationships with your sexual partners?
Your physician may also order lab work if they find anything during your exam. Then, depending on their diagnosis, your doctor may refer you to a mental health professional if they think emotional or psychological factors are causing your PE. However, if they feel that physical factors are involved, they advise that you see a urologist for a deeper inspection of your urinary system.
The urologist will also ask similar questions about your sexual experience before reconvening with your physician and prescribing any type of pre-ejaculatory treatment. Once they determine the specific type of PE, your physician and urologist will recommend the most effective methods and practices to help with your premature ejaculation treatment.
At Renew Vitality, we specialize in premature ejaculation treatment and physical restoration for men striving to improve their sexual performance. Our team of licensed healthcare professionals combines hormone replacement therapy (HRT) and lifestyle programs to help you optimize and effectively meet your personal wellness goals. Call us at 1-800-785-3945 or visit us online at www.vitalityhrt.com to schedule an appointment.
Types of Premature Ejaculation
There are several types of premature ejaculation that are determined and categorized by how frequently PE occurs:
Primary or lifelong premature ejaculation
Acquired or secondary premature ejaculation
Natural variable premature ejaculation
Primary PE typically is a condition that begins once you start having sexual intercourse and occurs during all sexual encounters for most of your life. With secondary PE, patients usually develop the condition after experiencing several sexual issues without PE. And with natural variable premature ejaculation, men typically experience both intervals of PE and periods of normal ejaculation.
Don't wait, improve your life now.
Schedule a consultation today!
Find a Renew Vitality location near you and get a customized treatment plan to optimize low testosterone levels and transform life.
What To Expect When Seeing a Vitality Specialist
To receive the best premature ejaculation treatment, you must schedule an appointment with a licensed premature ejaculation doctor. At Renew Vitality, our family of physicians and vitality specialists is certified to perform physical exams and prescribe pre-ejaculatory treatment for men dealing with PE.
During your initial visit, a Renew Vitality physician will ask you to complete a questionnaire regarding your PE symptoms. In addition, they will also ask about various factors lifestyle factors, such as your smoking habits, drug consumption, work stress, and sexual history.
Your Renew Vitality physician will also perform a physical exam to assess the development of your male sexual characteristics and to find any genital abnormalities that you may have. They will also check the nerve reflexes in your anus, legs, and penis to ensure that the nerve signals are working correctly.
Depending on the outcome of your physical exam, your physician at Renew Vitality may also order blood and urine tests to check for anemia and diabetes. They may also check your testosterone and prolactin levels to determine if erectile dysfunction is a cause of your PE.
Нow To Treat Premature Ejaculation
Many cases involve premature ejaculation, and since several different factors can cause PE, there are also various methods and forms of treatment. Depending on the cause, physicians may choose to prescribe more than one treatment at a time to effectively address your PE, which can include either medical, behavioral, or psychological therapy.
Medical Therapy
Several kinds of premature ejaculation medication (such as antidepressants, anesthetics, and inhibitors) can help delay ejaculation.
Inhibitors
Selective serotonin reuptake inhibitors (SSRI) that are typically used to treat depression have been found to prolong sexual activity and delay ejaculation. These inhibitors have so much promise that SSRIs like Dapoxetine are specifically designed to treat PE.
Antidepressants
Antidepressants such as Prozac (fluoxetine), Zoloft (sertraline), and Paxil (paroxetine) are also allowed for "off-label" use to help with premature ejaculation. However, since "off-label use" incorporates these medicines for treatments other than their intended purpose, you will need to discuss their potential side effects with your physician to make sure it's right for you.
Anesthetics
Anesthetic creams or sprays are numbing agents that can help make your penis less sensitive and effectively delay ejaculation. Products such as lidocaine and prilocaine can be applied to the penis before sex and also help maintain an erection. However, it is imperative to wash your penis before sex to prevent numbness to your partner's sexual region and a loss of erection.
Erectile Dysfunction Drugs
Erectile dysfunction medications such as sildenafil (Viagra) and vardenafil (Cialis) are also helpful in treating premature ejaculation, improving sexual morale, and producing better erections.
Behavioral Therapy
Behavioral therapy incorporates various exercises to help you train your body and control your feelings, so you can prevent premature ejaculation. There are several methods that can be used in behavioral therapy, including:
The Start-and-Stop method
During this process, you or your partner will stimulate your penis until it is close to orgasm and stop for 30 seconds, allowing you to regain control and inhibit ejaculation. You will need to repeat the process three times before you ejaculate on the fourth.
Practicing this method at least three times a week will eventually help you gain more control over your ejaculation.
The Squeeze Method
Like the start-and-stop method, you or your partner will stimulate your penis to the point of climax and will gently squeeze the head of the penis during the 30-second break until you have a partial erection. This technique is also effective in helping you control and delay your ejaculation.
Kegel Exercises
Patients with weak pelvic floor muscles have also been found to experience PE. Doctors have found that Kegel exercises are one of the most effective methods to strengthen and tighten your floor muscles. By tightening the right muscles to stop your urine in midstream three times a day, you can build your floor muscle strength and help the penile muscles to delay your ejaculation. All you need to do is tighten the muscles for 3 seconds before releasing them for 3 seconds. After ten sessions, most patients report having better control over their ejaculation.
Psychological Therapy
For PE caused by psychological or emotional issues, psychotherapy is an effective way to determine the source of your issues. A psychologist, a sex therapist, or a couples therapist can help you deal with the depression, stress, or anxiety that may be causing your premature ejaculation. If counseling doesn't work, your physician may prescribe antidepressants to help with your underlying psychological issues and treat your premature ejaculation.
Our Advantages
Frequently Asked Questions?